Carbon capture pipeline nixed after widespread opposition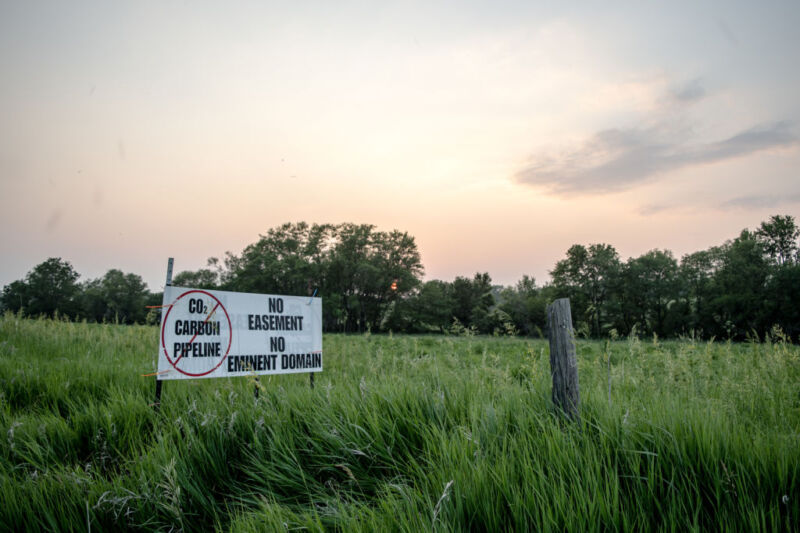 A company backed by BlackRock has abandoned plans to build a 1,300-mile pipeline across the US Midwest to collect and store carbon emissions from the corn ethanol industry following opposition from landowners and some environmental campaigners.
Navigator CO₂ on Friday said developing its carbon capture and storage (CCS) project called Heartland Greenway had been "challenging" because of the unpredictable nature of regulatory and government processes in South Dakota and Iowa.
Navigator's decision to scrap its flagship $3.1 billion project—one of the biggest of its kind in the US—is a blow for a fledgling industry that is an important part of President Joe Biden's climate strategy. CCS projects attempt to lock carbon underground for decades, preventing it from adding to heat-trapping gasses in the atmosphere.
Read 13 remaining paragraphs | Comments
Source: Carbon capture pipeline nixed after widespread opposition
→